MOOD TV
If the above video does not play it's because there are too many users currently logged on and the server is busy. If that happens try again in a few minutes.

Watch on your iPhone!
put the following URL in your bookmarks:
mms://www2.gamsworld.com/moodtv

You have reached "Mood TV." Every month you will see a brand new 1 hour show full of nothing but Enigma and Enigma related music videos. When I say related I mean anything that Michael Cretu has pruduced or any groups that sound similar to Enigma. I will not limit the show to just songs that sound exactly like Enigma. If it's a group or song that has been discussed on the Enigma Mailing List or Martyn's Enigma Message Board, I will play it here (as long as it's available). I will also include some house music as well since most house music is produced similar to Enigma (in the home hense the term "house").

The show's format is changing so it can also be played on EffectOne.com which is a site dedicated to the band Cause & Effect. This means more synthpop and new wave music videos! I'm very excited about this because I love this type of music. It works well with Enigma as well since Michael Cretu did nothing but German pop music throughout the '80's. Come on, who doesn't like the '80's :)

In addition to the 1 hour show, Mood TV is also airing 24/7 at the top of this page! Bandwidth is limited so the server may be busy from time to time.

I am also open to any requests or video donations. If there is a video you would like to see or if you have a video you would like to contribute, please send mail to webmaster@enigmavideos.com. The show is available in both MPEG and WMV formats. A video archive is available so you can see which videos have aired on the show. In addition you will be able to view the last show that aired by clicking here. Although you can not view all past shows you will be able to get an idea of the types of videos that are shown. You will also be able to request vidoes to be aired again. Please select your version below the tracklisting.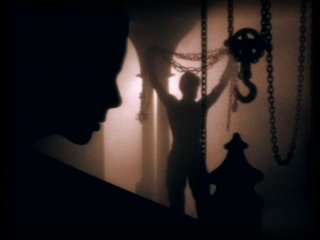 October 2011 (Enigma Edition)
Disclaimer: The videos that appear on this site are for promotional use only. Mood TV is non-profit music that is intended for individual viewers only. You may not record the show and/or reproduce it in any format. The videos are provided at very low quality. If you like what you see, go out and purchase the music. All clips on Mood TV are taken from promotional copies so they are believed to be public domain. If you feel that something is being played that you own the copyright to and do not wish it to be played please send an e-mail to webmaster@enigmavideos.com and request it to be removed. It is not the intent of enigmavideos.com, and gamsworld.com to violate any copyright laws that may apply. The clips on Mood TV are for personal use only. If you are not a webmaster of enigmavideos.com or gamsworld.com, you may not listen to or watch the music and must navigate away from the page. Mood TV is provided for fun. Mood TV allows the webmasters to watch their own music videos remotely.